Arrangement from Friday 27 to Monday 30 January 2023, 3 nights

Die Zauberflöte

- W. A. Mozart
W. A. Mozart (1756-1791) created a piece of music history with this unique stage work, which since its premiere in September 1791 has become one of the most popular and most performed operas worldwide.When the theater and bon vivant Emanuel Schickaneder approached the financially and psychologically troubled composer in 1790 and presented him with a fairy-tale libretto, Mozart was immediately taken with it and added the masonic ideals and rites that were fashionable at the time. These gave the "Magic Flute" a completely different meaning and transformed the piece from a colorful magic pose into an almost testamentary appeal to humanity - entirely in the style of the spirit of the Viennese Classicism. Musically, this great German opera or Singspiel unites different styles such as opera seria, opera buffa and tragédie lyrique. Mozart's genius united the French romance, the Italian aria and the German Lied to a fascinating kaleidoscope that inspires young and old alike. Popular arias from the "Magic Flute" such as "The Birdcatcher I am", "Hell's Revenge is boiling in my Heart", or "This Portrait is Enchantingly Beautiful" are easily accessible to everyone. Goethe attested that this music alone would have provided a worthy accompaniment to his Faust.
Die Zauberflöte

♪
- W. A. Mozart
, the 28
Maxim Emelyanychev - David McVicar
Jacquelyn Stucker, Aleksandra Olczyk, Rowan Pierce, Long Long,
René Pape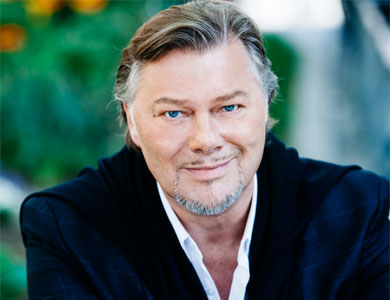 René Pape is a German opera singer born September 4, 1964 in Dresden. René Pape began studying music and singing at the age of 8 in the boys' choir of the Holy Cross Church in Dresden. Then René Pape continued his apprenticeship at the Dresden Conservatory. René Pape made his debut at the Berlin Staatsoper Unter den Linden in 1988, and gained dazzling international recognition in 1991, when Sir Georg Solti gave him the role of Sarastro in a production of The Magic Flute, a role he sang again. the same year at La Scala in Milan under the direction of the same conductor. René Pape performs regularly in major opera houses, concert halls and symphony orchestras around the world, as well as opera festivals such as Bayreuth, Glyndebourne, Lucerne, Orange, Salzburg, where he is conducted by the greatest conductors of orchestra.
René Pape

♪
, Leon Kosavic
Royal Opera House
Tannhäuser
- R. Wagner
, the 29, 16h
Sebastian Weigle - Tim Albery
Lise Davidsen, Ekaterina Gubanova, Stefan Vinke, Gerald Finley
Royal Opera House