Arrangement from Thursday 13 to Monday 17 April 2023, 4 nights
Die Entführung aus dem Serail
- W. A. Mozart
, the 14
Giedre Slekyte - Martin Duncan
Nadezhda Pavlova, Caroline Wettergreen, Alasdair Kent, Jonas Hacker, Bernd Schmidt, Patrick Guetti
Staatsoper
Tristan und Isolde
- R. Wagner
, the 15, 17h
Juraj Valčuha - Krzysztof Warlikowski
Anja Harteros

German soprano Anja Harteros was born on July 23, 1972 in Bergneustadt, Westphalia. From an early age, her parents encouraged her to deepen her passion for music. She participates in a choir and takes violin lessons. Very early on, her singing teacher advised her to pursue her vocation for the opera.His career suddenly took off in 1999 with his debut at the Vienna Staatsoper en Mimi in Puccini's La Bohème, then at the Munich Staatsoper, which in a way became her artistic residence. Anja Harteros has received a great success during her collaborations with Jonas Kaufmann, as in Lohengrin at the Munich Festival in 2009 and in 2013 in Le Trouvère.
Anja Harteros

♪
, Jamie Barton, Stuart Skelton, Sean Michael Plumb, Iain Paterson,
René Pape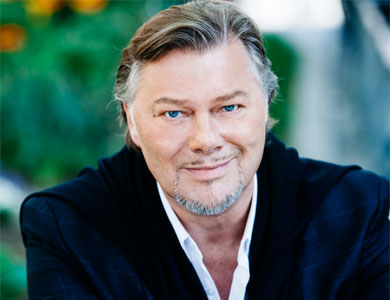 René Pape is a German opera singer born September 4, 1964 in Dresden. René Pape began studying music and singing at the age of 8 in the boys' choir of the Holy Cross Church in Dresden. Then René Pape continued his apprenticeship at the Dresden Conservatory. René Pape made his debut at the Berlin Staatsoper Unter den Linden in 1988, and gained dazzling international recognition in 1991, when Sir Georg Solti gave him the role of Sarastro in a production of The Magic Flute, a role he sang again. the same year at La Scala in Milan under the direction of the same conductor. René Pape performs regularly in major opera houses, concert halls and symphony orchestras around the world, as well as opera festivals such as Bayreuth, Glyndebourne, Lucerne, Orange, Salzburg, where he is conducted by the greatest conductors of orchestra.
René Pape

♪
Staatsoper

Der Freischütz

- C. M. von Weber
Carl Maria von Weber (1786-1826) was not the first composer to base his operas on texts written in German, but his "Freischütz" was instrumental in shaping and establishing the genre of German-language opera.Von Weber began work on "Freischütz" in 1817, and the libretto was penned by Friedrich Kind, with whom von Weber also maintained a friendly relationship. Von Weber not only conducted the premiere at the Königliches Schauspielhaus Berlin in the summer of 1821, but was also responsible for the stage design and lighting.For the young marksman Max, nothing less than the future is at stake: if he succeeds in the required shot the next day, he will not only be allowed to marry his love, Agathe, but also to take over the hereditary forester's estate. But after Max has lost today's prize shooting, he lets himself be persuaded by the sinister marksman Kaspar to use free bullets, which always hit the desired target - admittedly without knowing that Kaspar had cunningly cursed his last bullet...
Der Freischütz

♪
- C. M. von Weber
, the 16, 18h
Lothar Koenigs - Dmitri Tcherniakov
Julia Kleiter, Mirjam Mesak, Eric Cutler, Andrew Hamilton, Balint Szabo, Nicholas Brownlee
Staatsoper